Physiotherapy
Community Therapy provides Physiotherapy services under the NDIS to help participants achieve their goals. We work with adults (over 18 years) that are living with primarily physical and/or neurological disabilities.
Physiotherapy – NDIS
Community Therapy has been delivering NDIS Physiotherapy support since 2016. Community Therapy is a NDIS registered provider. Our clinicians hold their own public and professional indemnity insurance, possess current criminal record checks and working with children checks.
We primarily help NDIS participants improve their strength, mobility, balance and endurance and of course we help decrease and manage pain!
The primary aim of the NDIS as an insurance scheme is to improve people's capacity and our Physiotherapists play a critical role in helping people improve their physical capacity.
Community Therapy's Physiotherapy services are mobile and available throughout Lake Macquaire, Newcastle, Maitland/Hunter, Port Stephens and Central Coast NSW.
We see NDIS participants in their home or the property they're living in. We service all types of properties and living arrangements.
Examples of conditions our clinicians have experience with:
Myotic dystrophy
Cerebral palsy
Motor neuron disease
Chromosomal disorders
Spinal disorders
Genetic conditions
Paraplegia
Quadriplegia
Parkinson's disease
Multiple Sclerosis
Strokes
Acquired brain injuries
Traumatic brain injuries
Our staff's experience working with adults living with disabilities is extensive. It is part of our recruitment process to hire clinicians with experience and passion for the role.
The perfect outcome of working with an NDIS participant is to help them achieve the goals that they have set for themselves, and then we work towards setting new goals that are realistic and achieve them.
Physiotherapy process
When you first call
Please feel free to make your referral through our referral page or phone us on 1300 031 935.
The first stage of the process is to ensure that we're the suitable provider to consider. Please note that we work best with adults (over 18) and our service areas are the greater Hunter, Central Coast and Port Stephens regions.
We will discuss the participant's physical and/or neurological disability.
If the participant wishes to engage Community Therapy, we will organise the first appointment within 10 business days of accepting the referral.
Our first meeting
A Physiotherapist from Community Therapy will see the participant at their home to conduct an initial assessment. The assessment usually takes between 60-90 minutes to complete.
The initial assessment will involve communicating about the NDIS plan and any medical records relating to the participant's state. We will begin to understand what goals the participants wants to move towards, as well as the therapy utilised.
We will formulate a plan for your current NDIS plan. This will involve signing a service agreement and booking regular sessions to complete your physiotherapy sessions.
What we'll do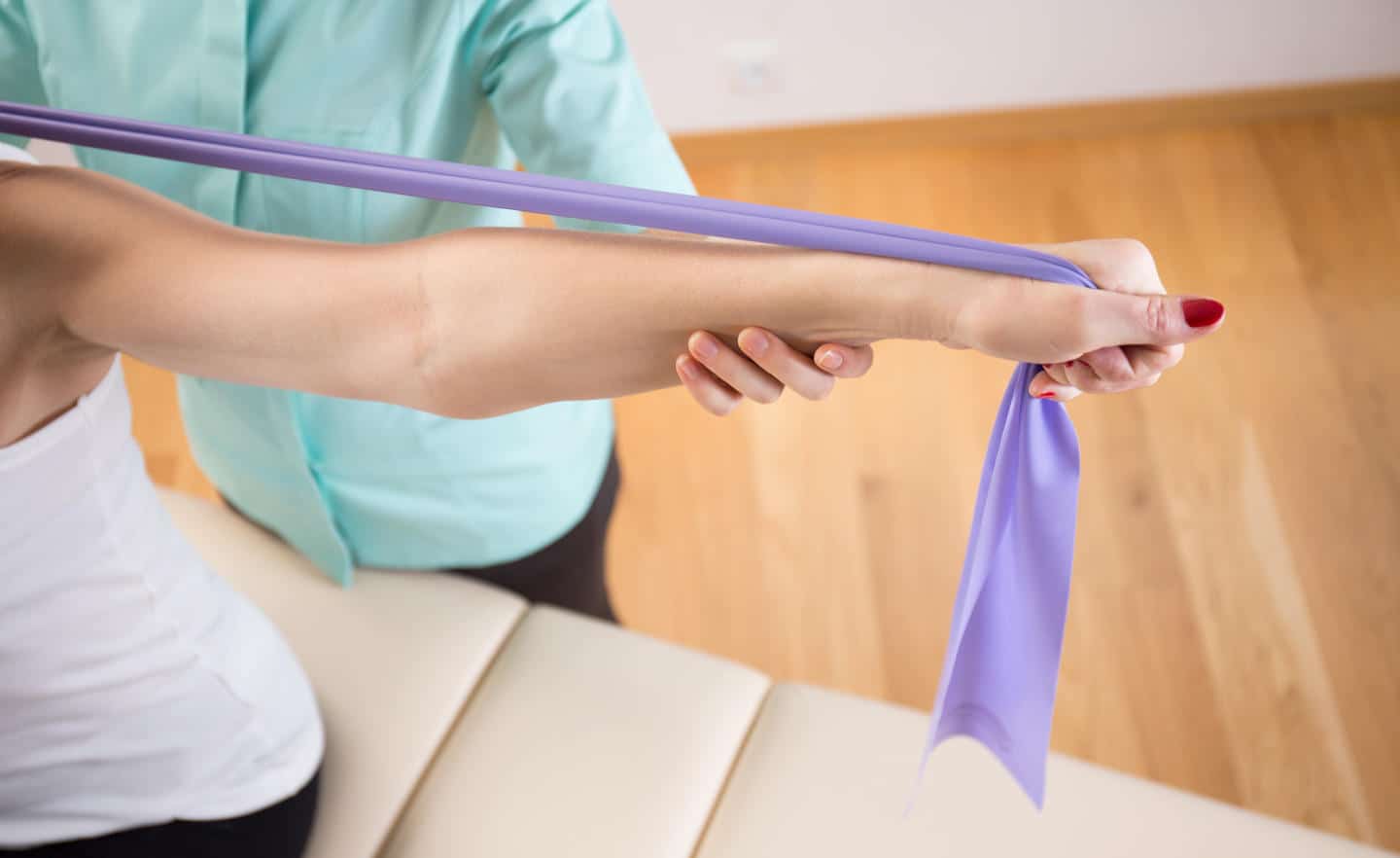 After the initial assessment, the following sessions involve performing the exercises and/or rehabilitation program.
The Physiotherapist will provide self-directed exercises that are safe for participants to complete, either independently or with the assistance of a family member, care staff or other.
Ongoing support
The Physiotherapist will visit the participant at an agreed frequency.
The frequency is typically weekly or fortnightly, however, some people may be reviewed at longer intervals, depending on their condition.
We provide comprehensive reports to inform your next plan of what has been achieved in the current plan, as well as what the participant is trying to achieve in their next NDIS plan.
Frequently asked questions
Do you always meet at my residence or do we perform the exercises somewhere else? Such as a gym
Most commonly, our mobile Physiotherapy service will take place at your residence. However, our Physiotherapists will be helping you perform activities in the community.
As an example, it may be your goal to leave home, walk 800m to the bus stop, board the bus, visit the shops and return home independently. A session may actually be trialling this. This provides insight into the effectiveness of the therapy used to achieve the goal.
Another example may be supporting a participant who wishes to access a gym, in which case, our clinicians will attend the gym with you.
What boards are your physiotherapists a member of?
Community Therapy Physiotherapists are members of the Australian Health Practitioner Regulation Agency (AHPRA). This is a mandatory membership.
Some of our Physiotherapists are members of the Australian Physiotherapy Association, who advocates for physiotherapists and the public, as well as direct the continuing education of the profession.
Scott Lynch (B Physiotherapy), the current Managing Director of Community Therapy is the Chair of the APA NSW Gerontology Committee as well as an APA Gerontology Group Member.
Do I see the same physio or can it change?
Community Therapy prides itself on maintaining the stability of our care for the participants that we service.
The vast majority of the time, you will be seeing the same physio. The exception to this would be times our clinicians are unwell or on leave.
I have requirements for other healthcare, such as podiatry or counselling, my physical health affects these, does Community Therapy liaise with my other health network if required?
Community Therapy will liaise with your other health professionals in the way that you would like, that is part of our service agreement.
In the event we are required to have consultations or phone calls with other health professionals, we can perform this at your request.