Hip Replacement Rehabilitation Via Telehealth
Community Therapy received an urgent telehealth request for a client living in northwest New South Wales. The client had just undergone a total hip replacement surgery because of advanced osteoarthritis.
The referral came from a private health insurer, and the request was for telehealth because there were no providers delivering traditional services or mobile Physiotherapy nearby. Typically, Community Therapy provides those services across the Central Coast, Newcastle, Hunter Valley and Port Stephens.
This client was due to be discharged from hospital that day and required a comprehensive at-home rehabilitation program.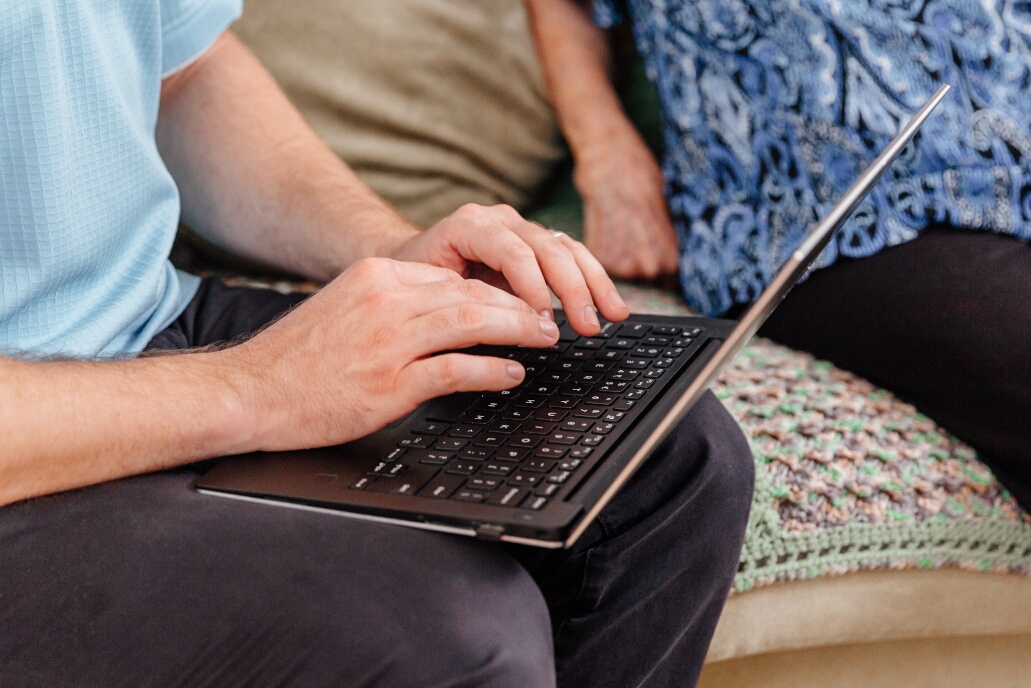 Initial Assessment via Telehealth
Almost all components of an initial assessment can be done effectively via telehealth.  The initial assessment included:
Question and answer assessments relating to the client's experience of pain or discomfort
A range of motion assessment which can be achieved by viewing the client perform movements on webcam
A circumference measurement of the calf by the client or family member, used to screen for the risk of blood clots in the lower leg
A visual examination of the wound (this does require the client to self examine for any signs of infection such as heat, colour changes or discharge)
An opportunity for the client to ask any questions they may have about their situation or rehabilitation
Following the initial assessment, some additional forms are emailed through for the client to complete.
Establishing Meaningful Goals
The initial assessment also includes a process of goal setting and a discussion of timelines.
This client had very simple, meaningful goals. They worked on a farm, and they wanted to be able to do normal duties around their home and property so that they could continue living at the house that they love.
Developing a Rehabilitation Plan
Typically, an at-home rehabilitation plan will involve ten sessions delivered across a six-week period.
The client is provided with a limited exercise program on discharge from hospital. In the case of a hip replacement surgery this will involve range of motion exercises. We review this program and look to progress it so that it also includes:
More advanced range of motion exercises
Strength exercises
Balance exercises
When using telehealth, these changes to the exercise program are emailed through to the client.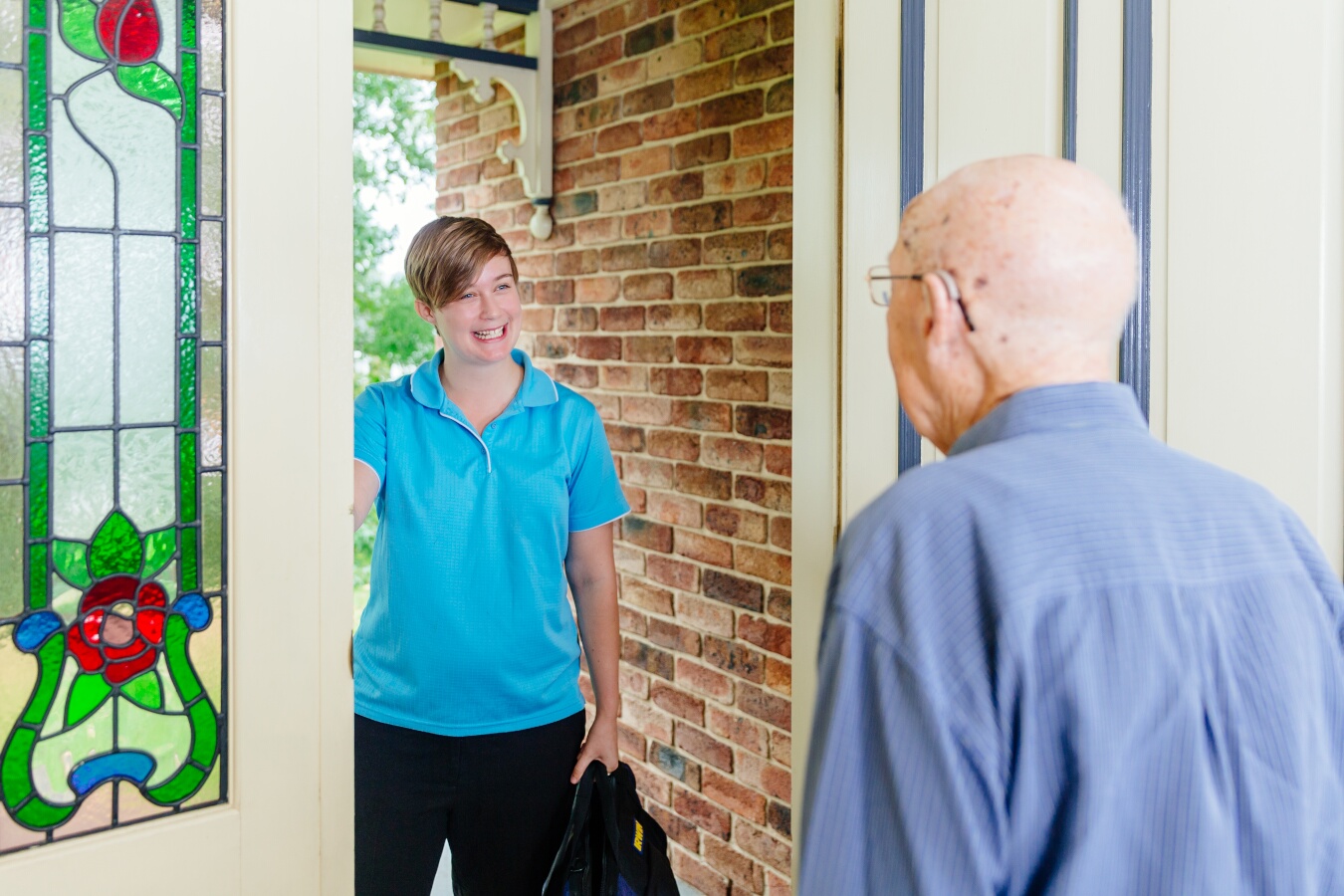 Considerations
The main consideration with a total hip replacement is the method of surgery used. In the initial weeks, we need to give consideration to the risk of dislocation (or partial dislocation) of the joint. Modern surgical techniques are much better in decreasing that risk, however we always clarify what movements need to be modified initially to decrease that risk.
Throughout our engagement with any postoperative client we also regularly screen for signs of infection or blood clots.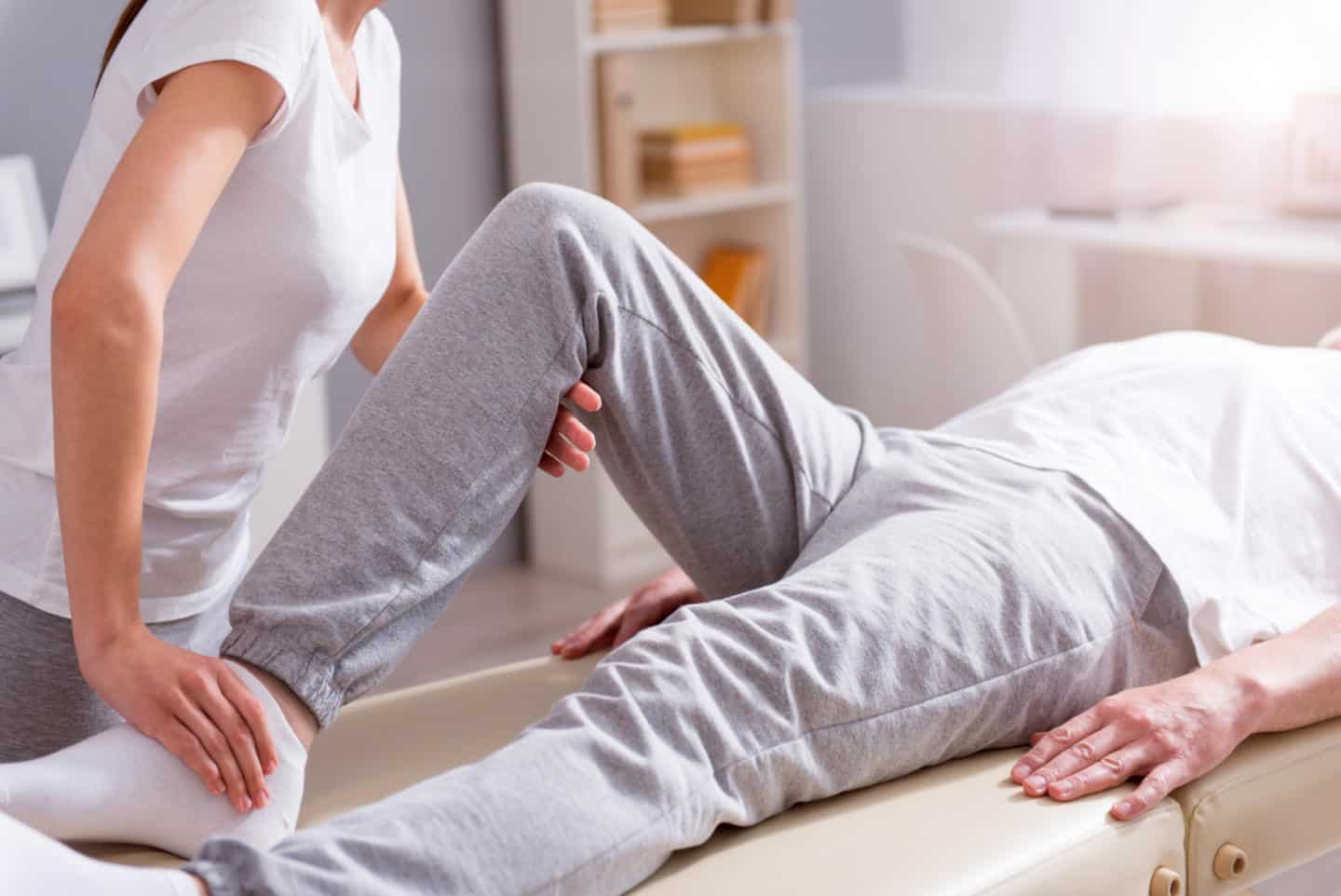 Successful Rehabilitation
This case was a great success and the client was back to doing normal duties at the completion of our rehabilitation program.
This meant they were able to do the physical work of tending to the farm they live on. They could look after their cattle, as well as undertake normal domestic duties, without support.
From our perspective at Community Therapy cases like this are particularly rewarding. The client was highly engaged in their recovery, as is typically the case for rehabilitation-at-home clients.
From a clinician's point of view it's always wonderful to be working with clients who are highly engaged in their health care.
This case was also fantastic from a telehealth perspective. Our clinicians like engaging with Telehealth; it is an interesting emerging field and is proving very successful in bringing healthcare to people in need, especially rural locations.