Remedial Massage Therapy Services
Community Therapy provides mobile Remedial Massage Therapy services to older adults, people living with disabilities and people recovering from surgery/hospitalisation in the comfort of their home. We partner with home care providers and accept private referrals.
As a company, we are certified by SAI Global which allows the community to have confidence in our systems of quality improvement and clinical governance.
Community Therapy's Remedial Massage Therapy services are mobile and available throughout Lake Macquarie, Newcastle, Maitland, Hunter, Port Stephens & Central Coast.
Mobile Massage Services
What Our Massage Therapists Do
Community Therapy's Remedial Massage Therapist's are registered with the Australasian Traditional Medicine Society (ATMS) and are passionate about their role in healthcare.
Our clinicians hold their own public and professional indemnity insurance, possess current criminal record checks and working with children checks.
Our Remedial Massage Therapist's work with clients to provide evidence-based remedial therapy aimed at pain and symptom management to help improve people's quality of life and manage their healthcare conditions.
Who We Work With
At Community Therapy our Remedial Massage Therapist's work primarily with aged care clients and those living with disabilities. We are a mobile service that can visit all types of properties and living arrangements including group homes.
Our Remedial Massage team work closely with other allied health professionals. We know what works for one person may be different to what works for another, and we work with you at an individual level to understand what works best for you.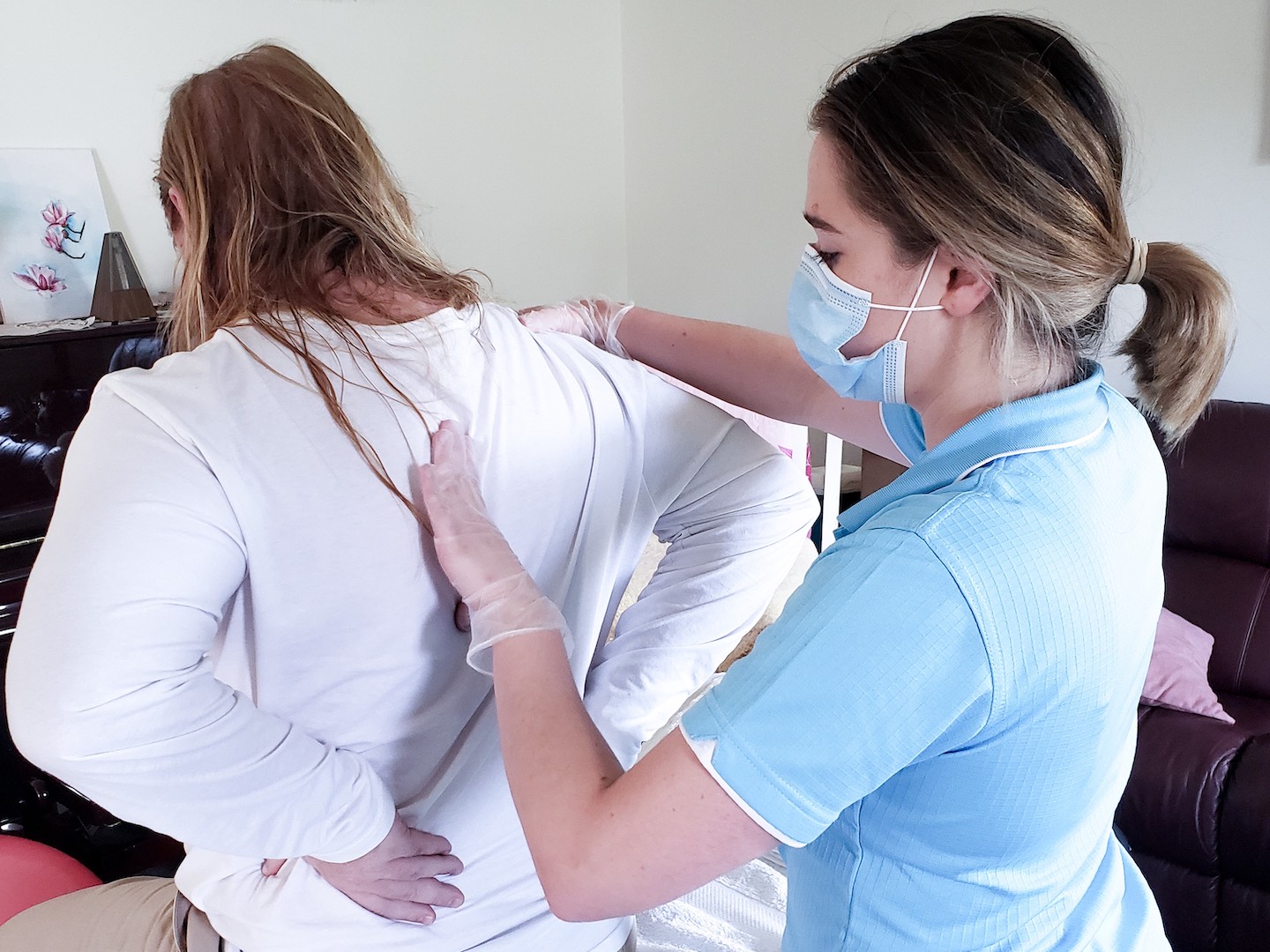 Massage Therapist Outcome Measures
The quality of our service is typically managed by self-reported pain measures from our clients.
This is because most people engage in massage therapy to assist with pain management so we like to know if our service is actually helping decrease or manage their pain.
Our massage therapists also work collaboratively with our Allied Health professionals, such as our Physiotherapists, to determine any other areas that we can assist people with.