Physiotherapy & Occupational Therapy
Community Therapy provides dependable Physiotherapy & Occupational Therapy to the Glendale community. Proudly locally and family-owned and operated, our highly skilled team supports individuals to achieve their recovery and lifestyle goals.
Our mobile service sees us visiting homes and aged care facilities across the region to provide assessments and treatments. Community Therapy works primarily with adults over 18, residential aged care facilities, Home Care package clients, NDIS participants and private health insurers.
Community Therapy's clinicians are mobile throughout Glendale and all areas of the Hunter, NSW.
Mobile throughout Glendale
Services
Physiotherapy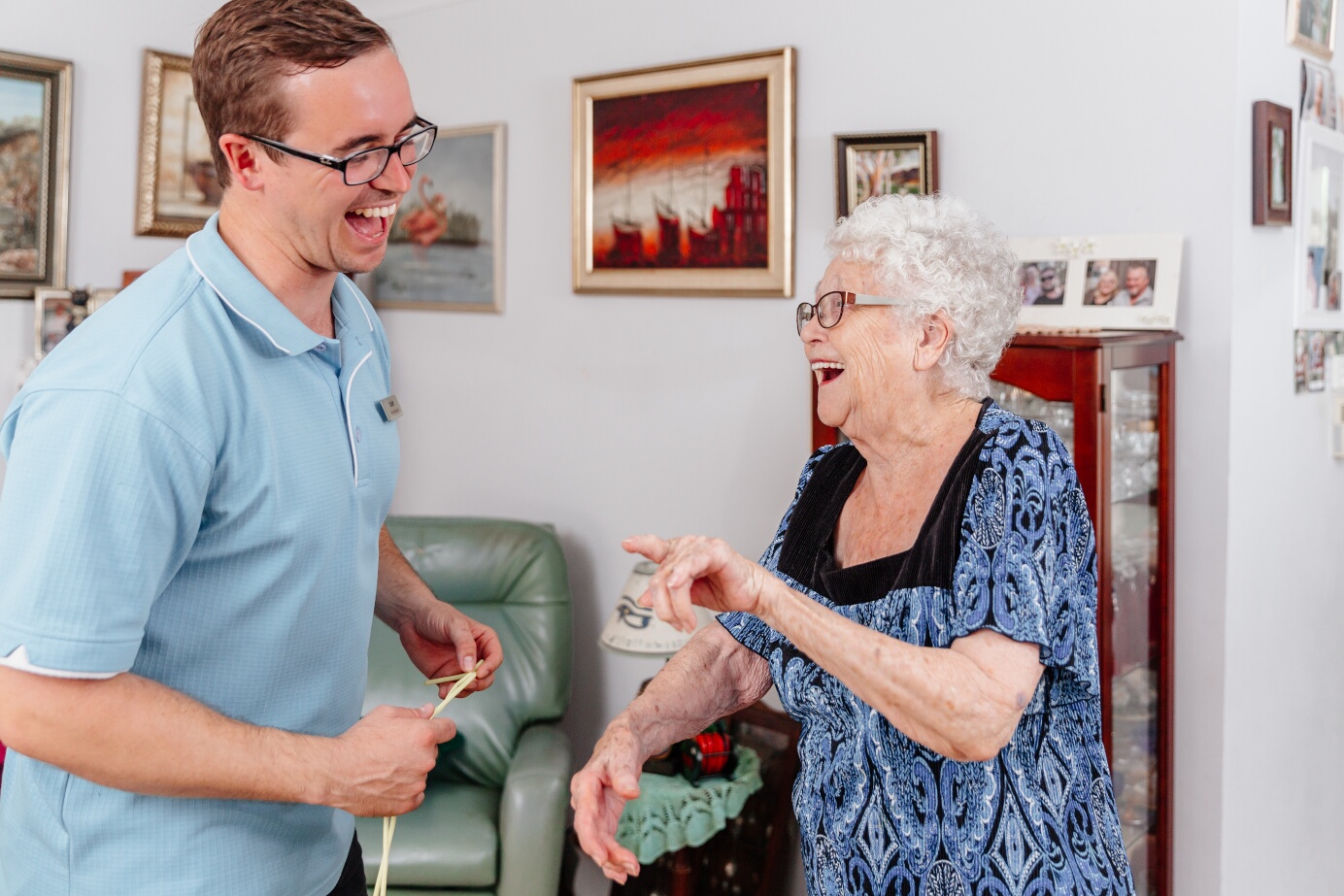 Our Physiotherapists support patients to maximise their strength, mobility, balance & endurance.
We also help people lower their pain and maintain their conditioning.
Our clients include those with physical injuries or disabilities as well as those with neurological disabilities.
Together we establish meaningful goals to set out and achieve together!
We also manage effective Physiotherapy programs within the Aged Care facilities we partner with.
Occupational Therapy
Our Occupational Therapists help support people to develop skills that help with daily life.
We are typically engaged to help with:
Equipment prescription
Home modifications
Single assessments
Reviews & reassessments
Our Occupational Therapists love helping people create a safe home, access appropriate assistive equipment and relearn or acquire new skills.
NDIS Participants
Community Therapy has been a registered NDIS provider since 2016.
Our Physiotherapists and Occupational Therapists assist adults who are living with physical and/or neurological conditions to achieve their meaningful goals!
Our team can support clients with
Physiotherapy assessments and treatment
NDIS request forms
Occupational Therapy
Prescribing Assistive Technology
Home Modifications
We support clients in their homes and community.
We also proudly deliver assessments for Supported Independent Living (SIL) and Specialist Disability Accommodation (SDA).
Home Care Clients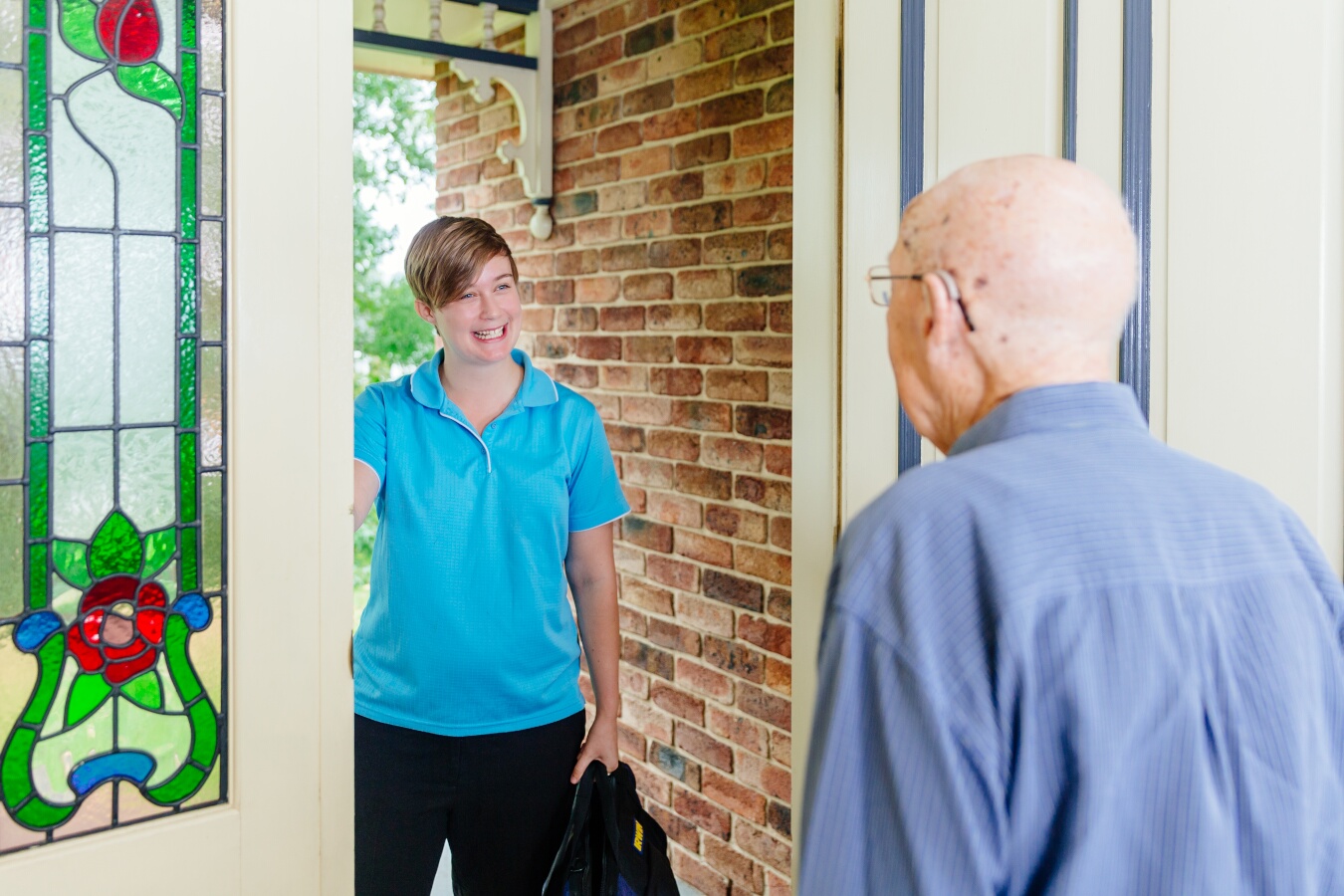 We partner with approved homecare package providers to deliver exceptional Physiotherapy & Occupational Therapy.
We support consumers from low to high care needs and we integrate into a multidisciplinary team.
We partner with Home Care providers to deliver care, but also to assist providers with maintaining compliance with Aged Care Quality Standards.
An Inspiring Patient Story from Glendale
We met an older adult living at home with advanced neurological changes. The patient was struggling to stand and transfer into a wheelchair, and their endurance to sit in a wheelchair was low.
Initially, it was challenging to identify meaningful goals for the client to aim for.
Our Physiotherapist developed rapport and a relationship with the client, and after some time together, the client expressed the goal of being able to visit the shops, as she loved visiting the big retail stores.
After several months, it was lovely to see that she was strong and confident enough to attend the shops again with her husband! Our Physiotherapist received a text message mentioning how happy she was because she's at the shops with her husband and it's been years since that has happened.
Stories like these are why we do what we do!
More about Community Therapy Services
At Community Therapy we are motivated to provide high-quality clinical interventions to the community we serve. We pride ourselves on connecting with each client as an individual – and to listen to their stories – in order to correctly support them to achieve their meaningful goals!
Each member of the Community Therapy team is chosen for their skills and experience but also for their intuitively caring and supportive approach to those they care for.
How Community Therapy supports the Community
Community Therapy is a innovative allied health provider:
Our practice is mobile, which allows us to engage with clients in their home and community environments (i.e. we can attend pools, workplaces, shops etc)
We have experience supporting clients with a range of physical and neurological conditions
Our staff are fully qualified Physiotherapists & Occupational Therapists
We are a family-owned local company
Enough about us – more about you – we would love to hear from you! Contact us here or phone us on 1300 031 935.