NDIS Physiotherapy & Occupational Therapy
We support adult NDIS participants with Occupational Therapy and Physiotherapy services.
We are a community practice and travel to our client's homes or places of work.
We continue to accept new referrals – you can contact us or use the referral page
We have short wait lists as we continue to invest into our community team
We work with participants to provide appropriate assistive equipment such as:
wheelchairs – manual and electric
custom seating
cushions
mattresses
beds
shower and bathroom aids and equipment
everyday activity assistive equipment
We assess, quote and trial the equipment with participants.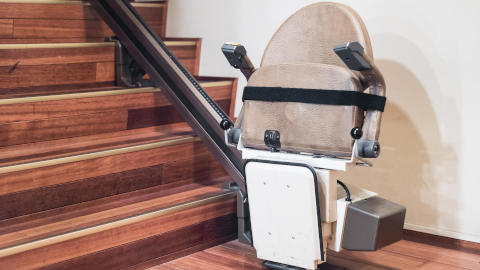 Our Occupational Therapists work with participants to make big or small changes to their home to move around and access their home safer.
We assist with modifications such as:
rails
ramps
stair climbers
platform lifts
bathroom renovations
We manage the planning and quoting of modifications and ensure all modifications are completed safely.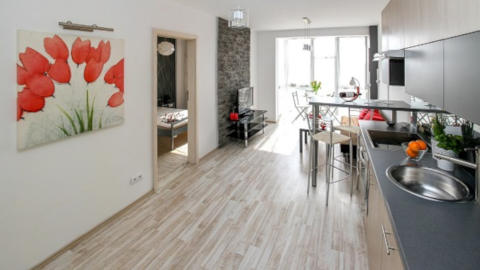 Occupational Therapy is a core service offering for Community Therapy.
Our OTs specifically address:
Equipment requirements
Assessments, equipment trials & reports required to complete Assistive Technology Requests
Scope of works, plans and quotes required for home modifications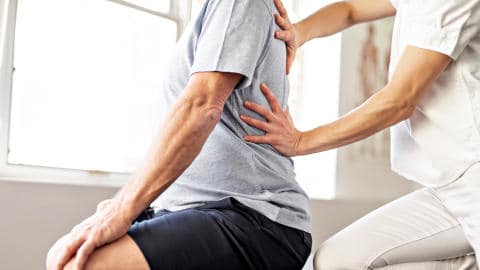 We work with participants to design and manage appropriate exercise programs to help:
strength
balance
flexibility
endurance
reduce pain
fitness

We work with NDIS participants living with disabilities that have extreme functional impairments or very high support needs.
We work with a variety of building types including:
Apartments
Residential homes
Group homes
Villas, duplexes & townhouses
Learn more about our NDIS Specialist Disability Accommodation services.

We work with participants to increase their independence with everyday tasks and activities.
We work on building:
physical skills
cognitive skills
motor planning
organisational skills
use of adapted techniques and technologies
Learn more about our NDIS Supported Independent Living services.
Community Therapy is a registered NDIS provider
Community Therapy provides professional Occupational Therapy and Physiotherapy services to NDIS participants.
We specialise predominantly in equipment prescription and home modifications with our Occupational Therapy service.
Our Physiotherapists assist participants to improve their functional capacity with rehabilitation to improve strength, balance and endurance and also develop and implement maintenance programs to assist with preventing the decline of functions over time.
Community Therapy is NDIS registered and assists both agency managed participants as well as participants that self manage their plan or manage their plan with plan management services.
If you would like to contact us regarding our NDIS services, the following information will be helpful to have on-hand:
NDIS number
NDIS plan information
Information relating to Improved Daily Living budget
Information relating to Assistive Technology budget
This information will help us determine how our Physiotherapists and Occupational Therapists can assist you.
We recommend that new NDIS participants be transparent about their expectations and goals with our Occupational Therapists and Physiotherapists. This means being clear on defining their beliefs, expectations and goals in their service agreement so our therapists can develop a clear and realistic strategy on how to best help them achieve the goals.
Typically, larger goals will be set with an NDIS planner and will already be stipulated in the respective NDIS plan (i.e. safe access to community).
A Physiotherapist or Occupational Therapist will often help participants define additional smaller goals to help progress towards a larger, broad goal (i.e. learn how to independently use the internet to look up bus timetable or complete 5 minutes of walking each day with the goal of managing 20 minutes each day in the coming months).
Our Process
When you first call
Both participants and representatives are welcome to contact Community Therapy directly. This can depend on how a participant is managing their plan, possible communication difficulties, or if they are living with disabilities that may impact their ability to communicate.
The representative may be a family member, a guardian, a representative from their plan management company, a support coordinator or a local area coordinator.
The first stage of the process is identifying whether we're the suitable provider for the participant's requirements. We will ask questions to ensure our therapists are capable of assisting the participant with their goals. If we are a suitable provider, our team will then organise a face to face meeting. If we are not a suitable provider we will provide you with the details of other providers to consider.
The first meeting
The first personal meeting will usually occur at the participant's residence as our OTs and Physios are mobile. We'll cover:
Current NDIS plan
Pre-existing involvement of other therapists
General medical history
Relevant information pre-existing the NDIS
Our Occupational Therapists will ascertain information regarding your current equipment (i.e. if the equipment is still fit for purpose or requires replacing). We will also address physical access to the residence and whether home modifications may be required. We also talk about how you are managing all aspects of your life, such as accessing the community and meal preparation, and determine if their are ways to improve your independence with such tasks if that is goal of yours.
Our Physiotherapists perform a functional assessment to obtain a thorough understanding of the physical attributes of the participant (i.e. strength, balance, flexibility & endurance). We can then develop and implement a plan to improve functional capacity if suitable. Additionally, we may consider including a maintenance plan to incorporate into the overall NDIS plan with the goal of preventing functional decline in the future.
What we'll do
At the end of the first session, we will produce a service agreement which will note what services we are planning to do and the approximate hours required (e.g assessment and trials of wheelchairs, completion of AT request forms, travel time – 10 hours total required). This service agreement is essentially the strategy of how the participant and their therapist can move towards the defined goals.
These plans will vary dramatically depending what is required by the participant. For example, a participant may perform weekly exercise therapy as well as trial assistive equipment in their home.
Ongoing support
The frequency of visits is determined by what has been originally stipulated in the service agreement.
If a service agreement was to cease with us, we ensure our clients possess all the relevant information they may need to move forward. This can include reports and request forms submitted to the NDIS.
We perform this so the participant can readily access these forms and easily complete future funding requests and/or submissions.
NDIS in NSW
The NDIS, as a Federal insurance scheme, is a partnership between states and territories with the Federal government. As the NDIS has been rolled out, the funds originally allocated for state schemes has been allocated into Federal funding for the NDIS.
Each state and territory is adopting the Federally operated NDIS on different schedules, resulting in differences between regions. For example, Newcastle NSW was one of the first trial regions, so it has been one of the longest running areas for the NDIS and is readily available for local residents.
If you have questions regarding the NDIS rollout in their region, contact the NDIS directly using the helpful resources link at the bottom of this page.
You can also download our NDIS FAQ document which has additional resources about the scheme.
Frequently asked questions
Are you an NDIS registered provider?
Yes – we are registered to provide Occupational Therapy and Physiotherapy under Improving Daily Living.
What hours do you operate?
Our normal business hours between 9:00 and 5:00, Monday to Friday.
However, some participants are not available through these hours, so we are flexible with our service agreements and can visit people outside our normal hours when required at times.
Can I choose the hours for the appointment at my home or work?
Yes. When you make a booking, our team will contact you to work out a mutually beneficial time.
How do I book your NDIS services?
There are several ways to book.
Most participants that are self-managing their plans will simply call our office on 1300 031 935.
Partner organisations and plan management companies will also simply call us or complete our referral form. Our contact page is fine too.
We can also provide you with a PDF fillable referral form if you would like!
How do I know when you've accepted me as one of your clients?
As per our process we'll ensure we are the appropriate provider for the participant. Once that's established, we will reply via the means that you have already contacted Community Therapy and notify you that we can accept your referral.
We usually respond to all referral enquiries within one to two business days.
Do you provide NDIS services outside of the Hunter and Central Coast regions?
Generally, no. Our primary service regions are the Hunter and Central Coast. This includes Lake Macquarie and its western boundaries, as well as Maitland and Cessnock local government areas.
How will I be kept up to date with the status of my NDIS service?
Our therapists will keep our participants up-to-date using any method they are comfortable with.
Most of our participants are updated via email, and occasionally text messages. Please note our therapist are always available by phone and our participants will possess the direct phone number for their allocated therapist.
Our therapists update our participants on a regular basis. Participants can expect to be updated regarding assistive technology requests with the NDIS and all matters relating to their assistive technology.
What is the average time I would be on your wait list?
Usually no longer than two weeks.
My first language is not english, how can we overcome this?
The primary way to overcome non-English speaking background communication challenges is to ensure either the participant has an interpreter or family member that can interpret.
Otherwise, if that is not available, our therapists can organise interpreting support prior to the visit through the local area health district or service NSW. However please notify us of this circumstance before the appointment as this requires organising and may change the cost of the service.
What NDIS specific training or professional development does Community Therapy provide to its staff?
Community Therapy's staff maintain awareness of the education resources offered by the NDIS (i.e. newsletter, e-courses).
All of our Occupational Therapists and Physiotherapists are AHPRA registered and perform mandatory annual professional development to maintain their registration.
Is it worth "shopping around" for NDIS service providers or is pricing regulated by the NDIA?
Participants or a participant's representative should be shopping around for NDIS services to ensure the prospective provider can meet their particular needs.
The rates are chosen by the provider, although there is a maximum price per hour set by the NDIA. The NDIA review their price guidelines on an annual basis.
These pricing guidelines are applied to Physiotherapy, Occupational Therapy and all the subsequent items that may result from the service.
What happens if I have a complaint about your NDIS service?
The most efficient course of action would be to phone Community Therapy's current Managing Director, Scott Lynch on 1300 031 935, who is the point of contact for complaints.
Additionally, if you do not feel comfortable liaising with Community Therapy directly, please forward your complaint NDIS commission – https://www.ndiscommission.gov.au/
Also, a complaint may be appropriately directed to https://www.fairtrading.nsw.gov.au/ in some circumstances and some guidance is found on their website when searching NDIS on their search function.