NDIS Allied Health Services
We support NDIS participants with Dietetic, Occupational Therapy, Physiotherapy and Speech Pathology services. You can scroll through our services here.
We are NDIS registered and gained full certification against with NDIS practice standards with our audit conducted by SAI Global.
We are a community based practice and travel to the participant's homes for assessment and therapy.
We provide services across the Central Coast, Lake Macquarie, Newcastle, Hunter Valley and Port Stephens regions.
Our head office is based in Mayfield and our Central Coast office is based at Erina.
We aim to see new participants within 10-15 business days and prioritise urgent referrals with those times
We have capacity to accept new referrals – please send us a referral or if you wish to discuss your case with one of our clinical managers please contact us
Mobile Service throughout the Hunter & Central Coast
Community Therapy is a Registered NDIS Provider
We are very proud to be a registered NDIS provider with our full certification against with NDIS practice standards assured by auditors SAI Global.
This means that we have clear processes to ensure that we:
Only accept referrals for participants and clients that we are suitable to support
We ensure that participants and clients have clinicians that are skilled to support their disabilities and medical conditions
We have clear systems for managing incidents and complaints
We have clear systems for quality improvement
Obviously there is a lot more to our policies and procedures however the few things mentioned above are just an example.
These clear systems ensure that our team is well supported and that our organisation is stable yet innovative. This allows us to focus on our mission of supporting our clients to live enriched and meaningful lives with our outstanding mobile allied health services.
As we are NDIS registered, we are able support participants no matter how they are managing their NDIS plan.  We can support participants that have the NDIS plans self managed, plan managed or agency managed.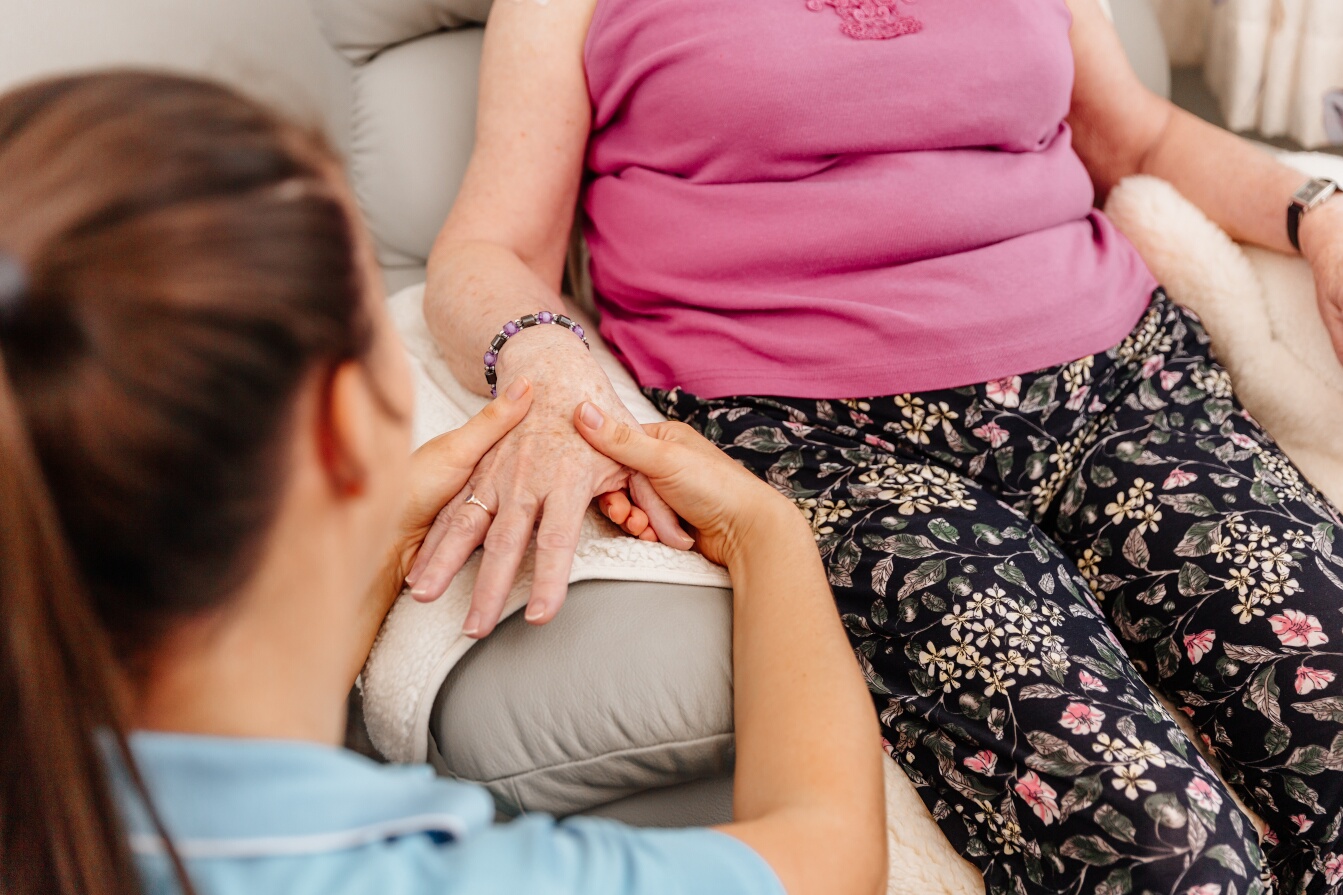 We work with participants to design and manage appropriate exercise programs to help:
Strength
Balance
Flexibility
Endurance
Reduce pain
Fitness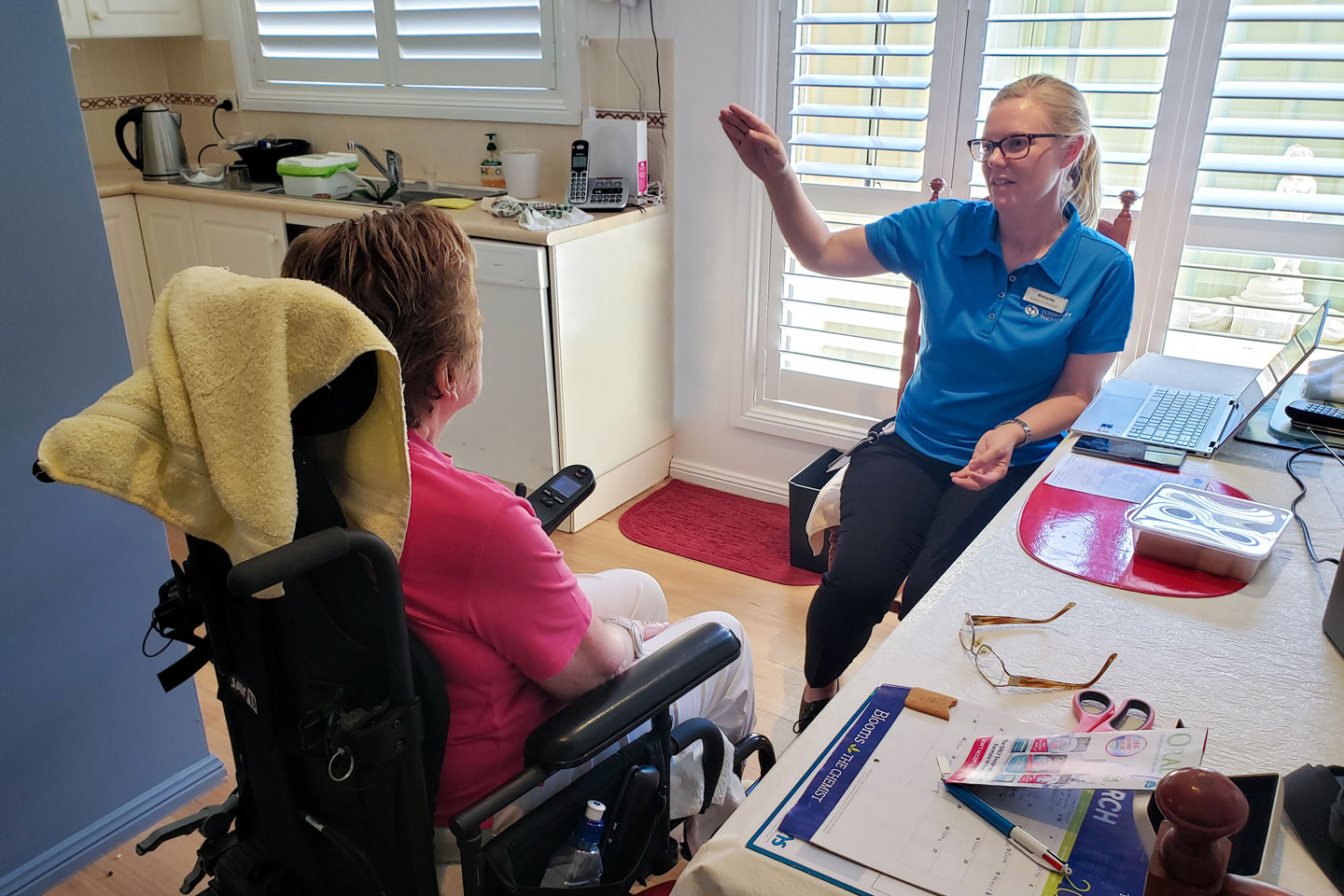 Our Speech Pathologists work with people living with a range of disabilities affecting their:
Speech
Language
Communication
Swallowing
Literacy
Our Dietitians work with people living with a range of disabilties to support:
Weight management
Eating habits
Meal planning
Skill building with cooking and shopping
Diabetes management
Management of other conditions such as IBS and GORD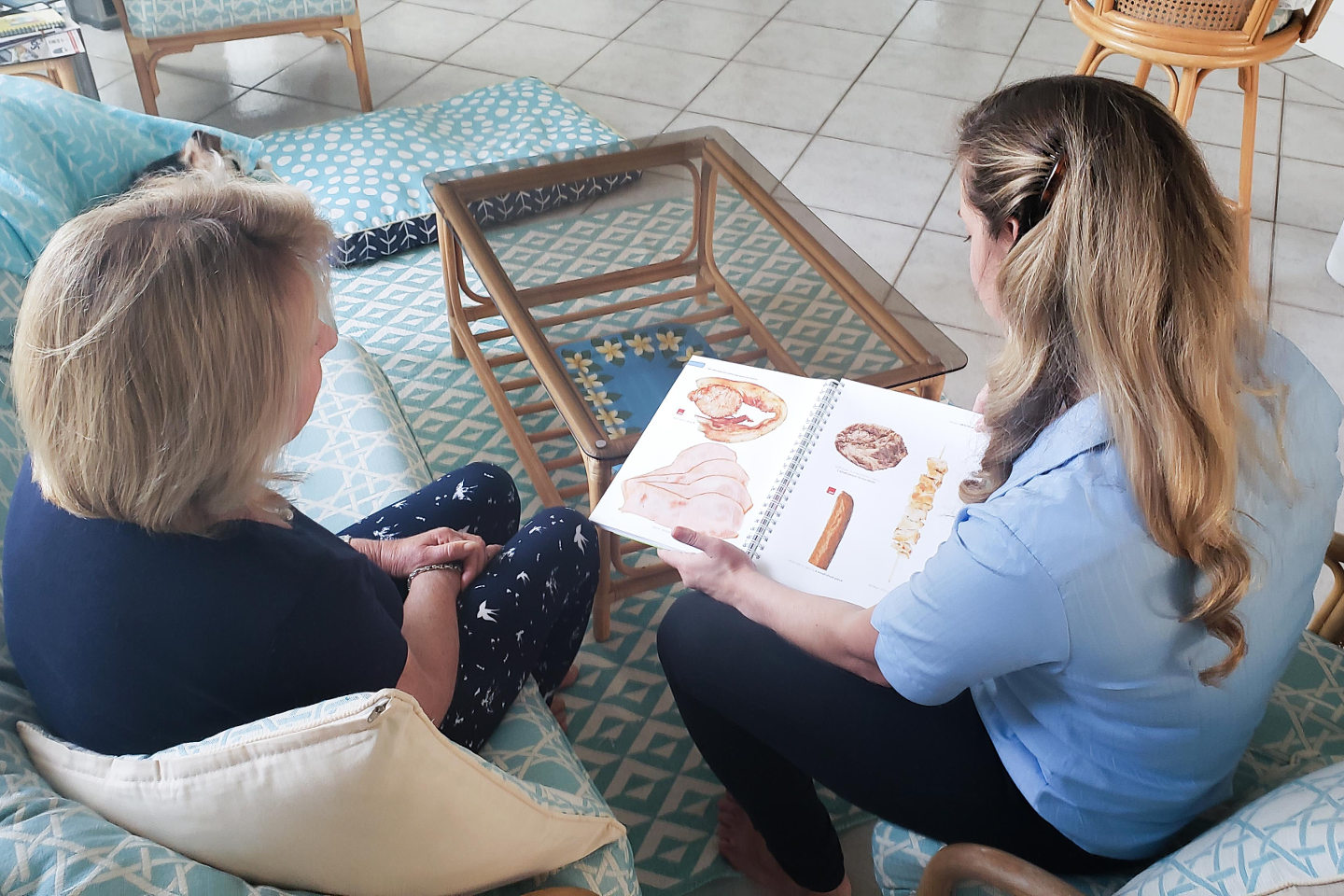 Goal Setting with NDIS Participants
We work with NDIS participants and their family or support network to set clear goals so our therapists can develop a robust and realistic plan on how to best help achieve their goals.
Typically, large broad goals will be set with an NDIS planner and will already be stipulated in the respective NDIS plan (i.e. safe access to community).
Our clinicians will often help participants define additional smaller goals to help progress towards a larger, broad goal (i.e. learn how to independently use the internet to look up bus timetable or complete 5 minutes of walking each day with the goal of managing 20 minutes each day in the coming months).
NDIS Frequently Asked Questions