A Multidisciplinary Approach in a Complex Case
Community Therapy recently began helping a NDIS participant living with an intellectual disability. Our clinicians are working as part of a multidisciplinary team brought together by the client's NDIS Support Coordinator.
The participant, who had just moved into a new group home, primarily needed support with Physiotherapy and Dietetics.
A Holistic Approach 
In this case, there were a number of concerns that needed to be addressed.
Moving into a group home had triggered some new and challenging behaviours for the client.
A review of their physical activity and nutrition was part of a strategy to improve management of their behaviour.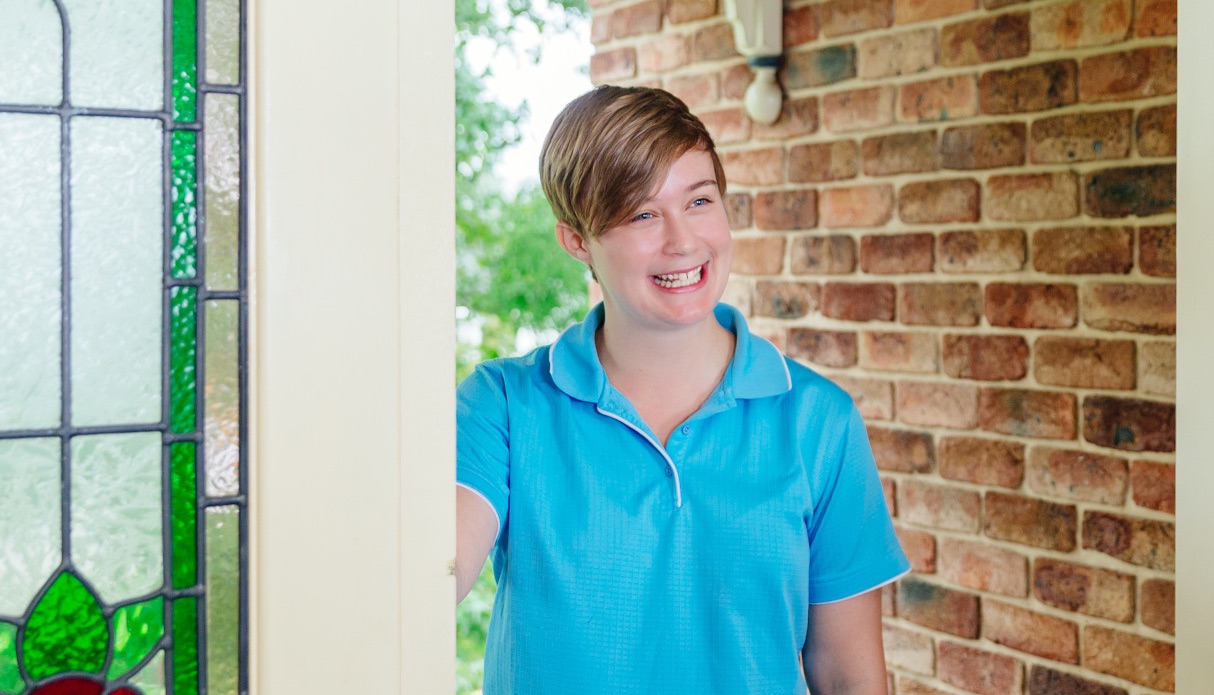 Our role as part of a multidisciplinary team
As a provider of mobile Physiotherapy, Occupational Therapy and Dietetics services, Community Therapy was a great fit for this client.
We were engaged as part of a multidisciplinary team which included:
A Physiotherapist (from Community Therapy)
A Dietitian (from Community Therapy)
A Psychologist
A Speech Pathologist
The client's GP
The NDIS Support Coordinator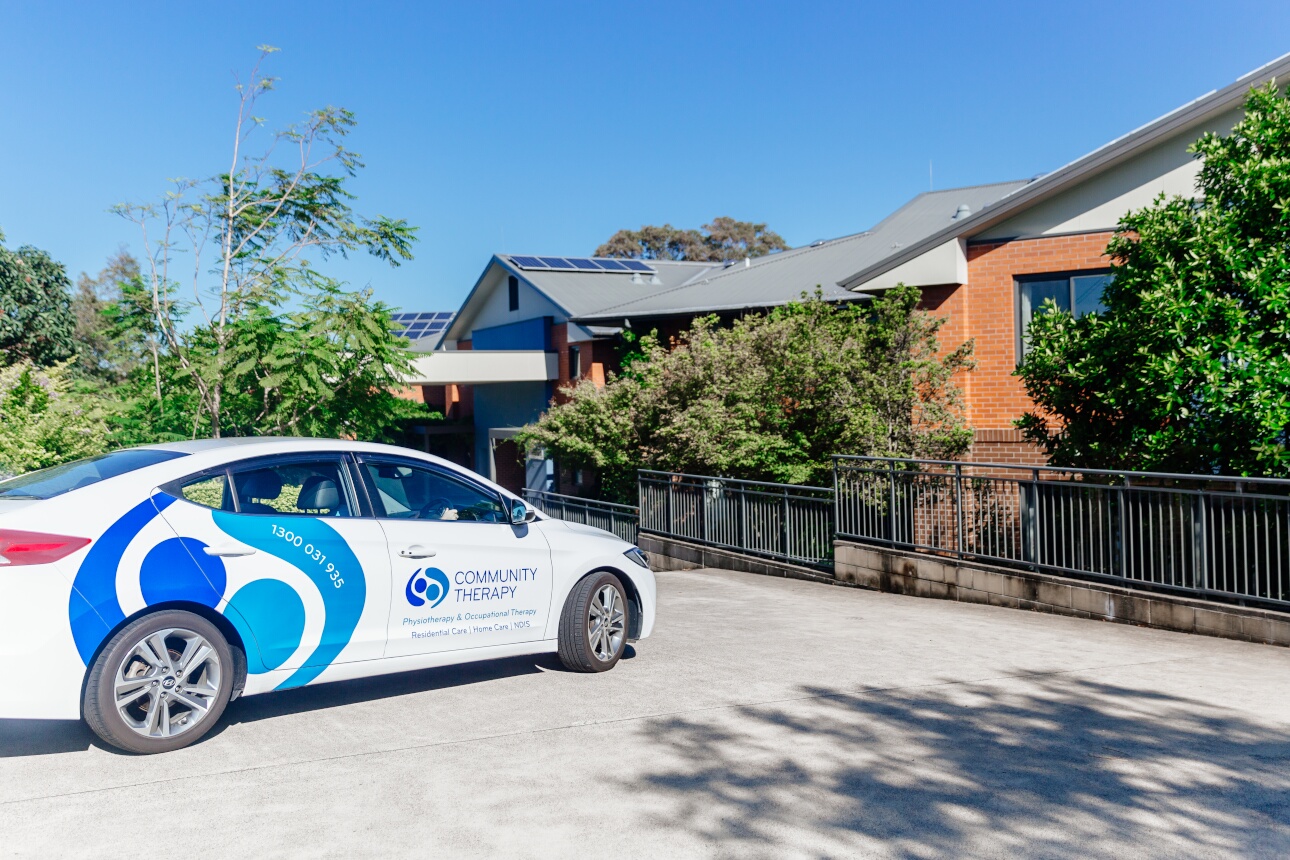 Considerations
Communication can be a challenging component when treating particular individuals living with an intellectual disability, and this is an important factor for care providers to consider. There were a number of interventions that assisted with communication for this client.
Firstly, the Speech Pathologist had created a book of easy-to-understand flashcards which the client had become comfortable using.
Secondly, our Physiotherapist and Dietitian both found that effective communication was enhanced by:
Having open body language
Using a soft tone of voice
Mirroring body language
Working alongside the client's mother and key Support Worker
Finally, when discussing goal-setting it was important to gain an understanding of goals that were personally significant for the client. To achieve this, we communicated with the client while his mother and key support workers were present too, making the communication process more successful.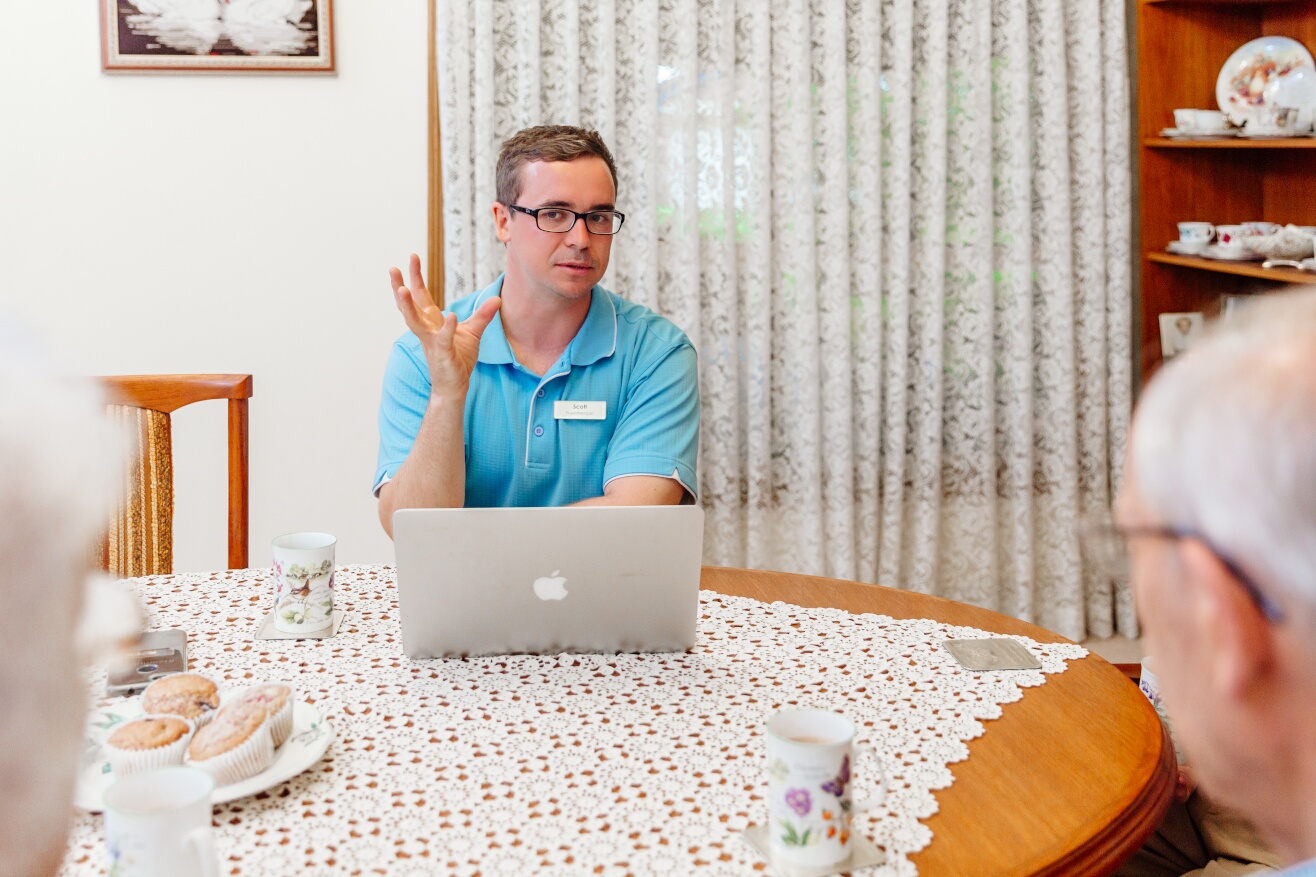 Physiotherapy
The Physiotherapy assessment was conducted with the participant's mother and support worker present too. The aim of this assessment was to determine:
The exact nature of the recent changes in physical function and behaviour
Which strategies had been successful for this client in the past
Objective measures that would be useful in tracking progress
The client's key preferences, likes and interests, and how to incorporate them with physical activity initiatives and strategies
Following this assessment, Community Therapy provided a comprehensive report with recommendations to assist the client in achieving their meaningful goals.
The strategies and interventions that are particularly notable are as follows:
Ways to assist the client to be more mobile through the day
Supporting the client to regularly engage with activities such as walking and shopping
Combining physical activity with different types of music and movies that the participant was particularly interested in
Dietetics
The Dietetics assessment occurred several days after the Physiotherapy assessment and was again carried out with the involvement of the support worker and the client's mother.
The resulting Dietetics plan focussed on:
Determining the client's food preferences
Establishing how to best align these preferences with nutritional standards
Optimising the client's energy levels thereby increasing opportunities for physical activity
Developing a nutrition plan that would also assist with the client's processing of insulin (which had been identified as poor at the moment)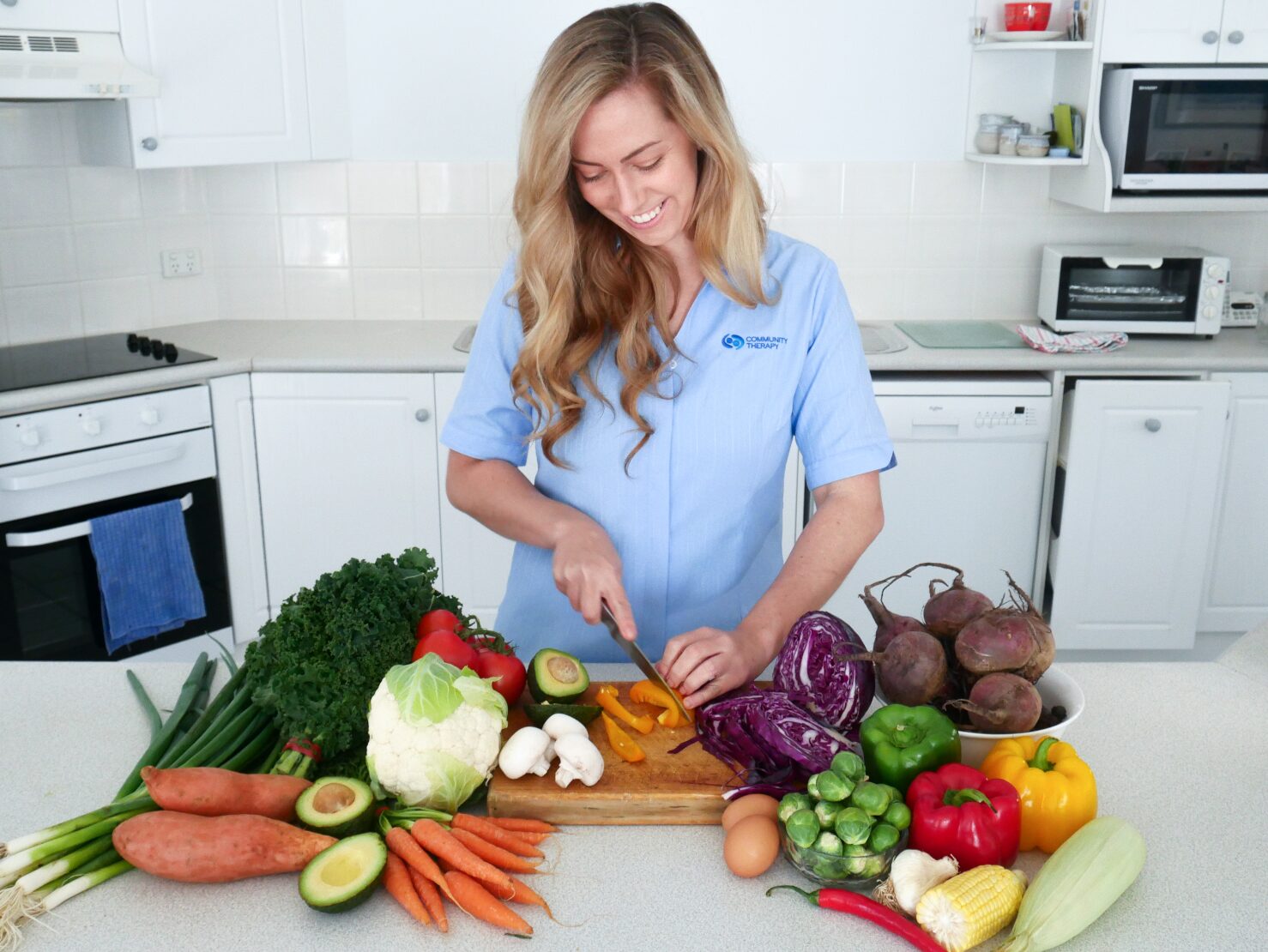 Achieving Great Results
We have been working with this client for several months now. During this time we have:
Undertaken fortnightly Physiotherapy sessions
Carried out monthly Dietitian reviews
The impact of this work has been significant, including:
Seeing a decrease in the client's challenging behaviours
Being able to increase the client's physical activity
These two successes go hand in hand for this client: due to the behavioural improvements, his key support workers can engage with physical activity strategies again.
Working with NDIS participants is always very rewarding for us at Community Therapy.
This is especially true when we can work in conjunction with a team of experts from different disciplines to help someone to lead a meaningful – and less stressful – life. This case has been a great example of that, and it's wonderful to see the improvements this client has been able to make.