Introduction to our Dementia treatment services
Community Therapy provides Physiotherapy and Occupational Therapy services to help people living with dementia achieve their mobility and independent-living goals.
There are many types of dementia, such as:
Alzheimer's disease
Vascular dementia
Lewy Body disease
Frontotemporal dementia
Alcohol-related dementia
Down syndrome and Alzheimer's disease
HIV-associated dementia
People living with dementia often experience cognitive difficulties, including short term memory loss and challenges surrounding how to manage daily tasks independently. Dementia can also cause motor impairments and decrease a person's ability to move safely around their home and community.
Community Therapy's Physiotherapists and Occupational Therapists help people to improve or maintain a level of independence whilst living with Dementia.
How Community Therapy helps people living with Dementia
Occupational Therapy and Physiotherapy are both valuable services for people living with dementia.
They work together to focus on both the person and the environment to achieve the most successful outcome.
Occupational Therapy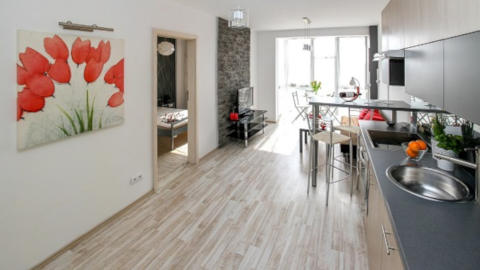 Our Occupational Therapists work with people to increase independence in their daily lives, helping them to participate in daily activities.
For instance, how to safely cook or safely access the community.
They may also introduce processes and equipment such as safety pendants and hand-rails which make the environment safer for the person.
Our OTs help the person adapt to changes in the environment and equipment. Equipment may be trialled and the person would provide feedback to our OT regarding equipment or home modifications.
Physiotherapy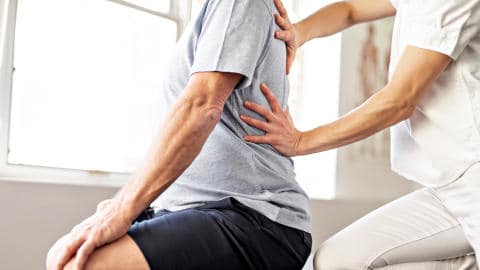 Our Physiotherapists primarily help people experiencing movement difficulties.
For instance, walking and balance can be improved with prescribed evidence-based exercise programs. This has an added benefit of reducing the risk of falls and subsequent injuries.
After the initial assessment, we usually perform regular sessions of rehabilitation based exercises that are purposeful, fun and engaging (weekly or fortnightly usually).
Some people living with dementia are able to perform rehabilitation independently or with help from family or care staff, in which case, we would re-assess less frequently (usually every fortnight or month) to revise their exercise programs.
Positive Outcomes
With changes to home care packages, it's becoming more common for people living with moderate to severe Dementia and cognitive impairment to continue to safely live at home with appropriate support services. Part of this is accessibility to services such as ours described above.
A positive outcome is equipping a person with systems of safety alerts, appropriate environmental controls, assistive equipment, as well as exercise therapy to dramatically decrease the risks of falling, improve independence in the home and safe access to the community.
The outcome is allowing someone to continue living at their own home, in a familiar and safe environment.
Assessment Process for people living with Dementia
Once we have received a referral we will get in touch. An initial assessment will be scheduled with the person and their support personnel. We aim to book an initial assessment within 10 business days of receiving a referral.
One of Community Therapy's professional Occupational Therapists or Physiotherapists will visit the client in their home to conduct the initial assessment.
This process involves evaluating the person's physical capacity (i.e. strength, balance, mobility, reflexes), as well as assessing the environment to see if it's safe, and what Assistive Technology (equipment) could be implemented to improve the person's independence at home.
We pride ourselves on listening to the client to ascertain their meaningful goals and purpose of engaging Community Therapy. This is often referred to as person-centred or consumer-directed care.
At the end of the assessment, we will formalise a proposed treatment plan and recommendations for interventions that would be most valuable to the person.
Copies of our documents can be provided for those who the person has consented for us to send. This can be a home care provider, guardian, other health professional or Power of Attorney.
Who we work with
Community Therapy is NDIS registered for Physiotherapy and Occupational Therapy and people may have access to funding through NDIS to access our services.
People may also have funding through a home care package, Commonwealth Home Support Program (CHSP) or Short-Term Restorative Care (STRC) program to engage our services.
We also accept clients privately paying and those with suitable private health insurance may be able to claim back rebates for our services.
Please use our contact or referrals page if you would like to leave an enquiry.