Motor Neuron Disease (MND) is a condition that affects certain nerves in the body, namely motor nerves, so MND reduces strength and movement.
For people who have recently acquired MND, the initial challenges relate to the ways in which they move their body. This is usually experienced as challenges with their upper/lower limbs, torso, combined with the rapid loss of strength and mobility.
At latter stages, people experience difficulty with speech and swallowing.
MND is a progressive neurological condition which means symptoms will continue to deteriorate and the speed of progression varies with the type of MND someone is living with.
Community Therapy is experienced with helping patients with MND and we can assist people to manage symptoms and optimise their quality of life.
How Community Therapy helps people living with Motor Neuron Disease
Occupational Therapy and Physiotherapy are both valuable therapies for people living with MND.
Occupational Therapy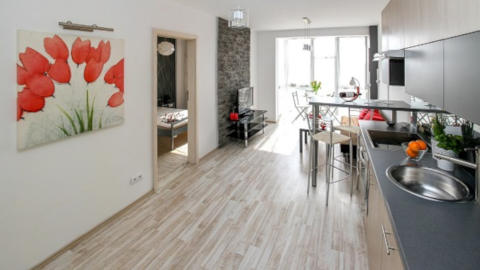 Our OTs are usually engaged to assess the person's environment as well as ascertain what assistive equipment might help them with their life.
We may suggest changes to the environment, such as
Bathroom modifications
Rails for stairs
Stair lifts
Chair lifts
Wheelchairs
Cushions
Mattress
Our OTs may work alongside builders for home modifications and work alongside equipment suppliers for trials.
The stage and severity of the condition often changes what equipment may be required and therefore our OTs will be regularly involved to ensure the person's environment and equipment remain suitable.
Physiotherapy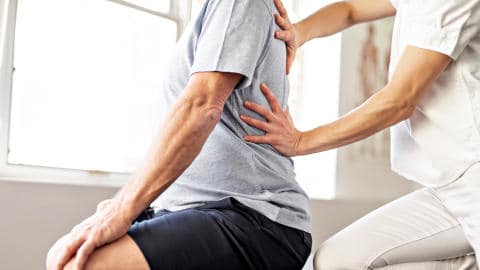 Physiotherapy for Motor Neuron Disease always revolves around optimising movement.
We prescribe appropriate evidence-based rehabilitation to optimise the strength, balance and mobility of the person.
We also implement interventions to manage the pain someone is living with.
Our Physiotherapists help to implement strategies to manage symptoms as they progress and also monitor changes to other systems of the body such as breathing and swallowing to ensure other health professionals such as speech pathologists are engaged at an appropriate time.
Relevant support staff (i.e. coordinators) will be emailed and kept up to date with what we are working on together.
Positive Outcomes
Community Therapy strives to optimise our client's quality of life, as well as help them live more independently. This can be achieved through meaningful goals, such as
Access to the environment independently
Access to the community independently
Reduce assistance from others
Living as pain-free as possible
As an example, a client of ours moved into a new home and then six months later was diagnosed with MND. The patient experienced quite a sharp decrease in their ability to move around that environment safely.
With the installation of a stair lift, modifications to their bathroom and support from our Physiotherapist, that person was able to continue living in their lovely home that they had only recently moved to.
Refer to Community Therapy
Please use our referrals form to begin the process.
We regularly accept referrals from coordinators from Motor Neuron Disease Association of New South Wales, individuals, family members and support personnel. We accept referrals from all sources.
On receipt of a referral, we aim to book an initial assessment within 10 business days.
We book an initial assessment with our OT or Physio, depending on what services are required, at a convenient time for the person and/or their support persons.
Initial Assessment & Services
During the initial assessment we'll look at:
The environment
How the person is moving
What their meaningful goals are
What they would like to achieve
Perform appropriate assessments
Towards the end of the assessment, we will create a plan we all agree upon as to how we work towards those goals together. We work hand in hand with the people that we support to achieve the goals.
After the initial assessment, we can establish the length of engagement and long term costings for the service.
Typically people living with MND will have access to our services through the NDIS plan. We are NDIS registered for Physiotherapy and Occupational Therapy and have passed our certification with the NDIS Commission with our audit conducted by SAI Global.