Parkinson's disease is a disorder which affects a specific area in the brain, this is called the Basal Ganglia, an area of the brain which contributes to movement. As such, people with Parkinson's disease are often challenged with their movement in different ways.
Typical symptoms that someone living with Parkinson's will present could be
Decreased strength
Decreased fluidity of movement
Freezing
Stiffness
Changes to walking patterns
These symptoms can lead to less independence, reduced mobility, increased risk of falling and sometimes increased risk of feeling pain in the body from the ways someone's movement and posture has changed.
Several other conditions present similarly to Parkinsons and they include:
Multiple system atrophy
Progressive supranuclear palsy
Corticobasal degeneration
Dementia with Lewy bodies
How Community Therapy helps people with Parkinson's disease
Occupational Therapy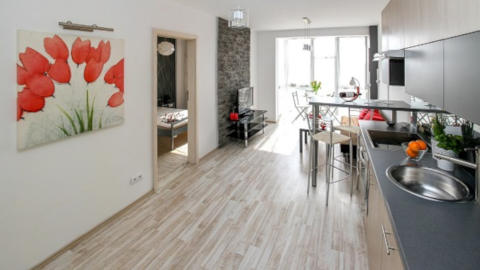 An Occupational Therapist supporting someone living with Parkinson's disease will be ensuring the patient's environment is safe and that they have appropriate equipment to support them.
Our OTs will assess to see:
Access to the property is safe
Access and use of all rooms is safe
Existing ramps, rails, chair lifts etc are suitable
Checking existing assistive equipment (i.e. cushions, wheelchair) are appropriate
Assessing if further assistive equipment is required
Assessing if home modifications are required
Trialling new equipment
Put simply, our OTs ensure people are living as independently as possible with their activities of daily life.
In addition to this, we help with the processes around training new skills that are required from the environmental changes we suggest.
Physiotherapy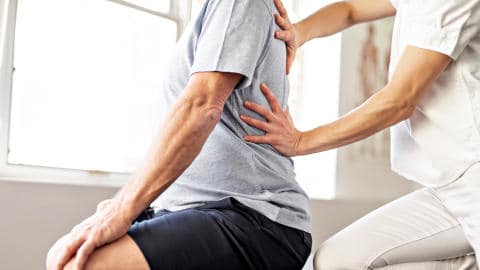 Physiotherapists will typically focus primarily on strength, balance, walking and conditioning.
The overall objective is optimising the way people are moving, fatigue (i.e. how far a person can walk) and decreasing the risk of falling.
Sometimes people living with Parkinson's disease may have new areas of pain or chronic pain, our Physiotherapists will help with this too.
Our Physiotherapists implement evidence-based exercise programs for treating Parkinson's disease (usually delivered on a weekly or fortnightly basis).
It is very important that exercise programs that are Parkinson's specific are commenced as soon as possible to help manage symptoms.
Our experience & referral process
Community Therapy's Physiotherapists and Occupational Therapists are experiencing in supporting people living with Parkinson's disease since 2016.
We receive referrals from individuals living with Parkinson's disease, family members, NDIS coordinators, home care coordinators, managers at residential aged care facilities and other health professionals.
After receiving a referral, we aim to book an initial assessment within 10 business days.
Assessment
Our OTs and/or Physiotherapists will visit the residence of the person. Our assessment takes approximately 60-90 minutes and we will primary address:
The environment
Existing equipment
How the person is moving
Testing of strength and mobility
From this, we will work together to form a treatment plan of how we can work towards that person's meaningful goals.
These goals are often to remain living at their current home safely, to decrease the risk of falling and to safely access the community and engage with hobbies.
You can visit our referrals page to access our services or learn more about our services in several different ways of communication.