A traumatic brain injury (referred to as a TBI) usually occurs from an injury to the head where an external force has damaged the brain.
The external forces can be either blunt or sharp force trauma. Common causes of traumatic brain injuries are falls and motor vehicle accidents.
People present with a wide range of signs and symptoms as a result of the injury.
Community therapy is not involved with the acute management of traumatic brain injury, that is handled through emergency departments and hospitals.
Community Therapy is engaged when people have returned to living in the community. Our role is to help people with the management of their chronic symptoms.
There is a variety in what we do, however, we primarily help with:
How people move
Strength
Balance
Ability to perform normal activities at home (i.e. dressing, showering, cleaning, cooking)
Creating a safe environment with modifications to the home
Ensuring people have appropriate assistive equipment
The severity of a TBI will determine the duration of its symptoms as well as degree of management.
Most people that have a moderate to severe traumatic brain injury will likely be left with some long term or chronic symptoms. These can include unseen symptoms such as a level of cognitive impairment, which could impede their ability to process information and make decisions or even impair their ability to interact with other people appropriately in social circumstances. TBIs may also include physical changes such as interfering with movement and range of motion.
How Community Therapy helps people with Traumatic Brain Injuries
Occupational Therapy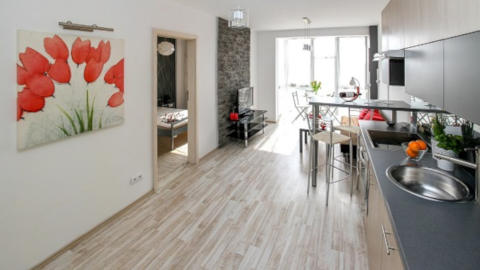 Our Occupational Therapists (OTs) typically help clients with:
Modifications to the home
Assistive equipment
Rehabilitation
OTs are highly skilled in upper limb rehabilitation because they tend to be highly engaged with the involvement with their client's occupations.
In this context, 'occupation' refers to all actions a person may do. This can be cooking, cleaning, getting up out of bed, showering, etc.
Many of those tasks involve the upper limb thus Occupational Therapists tend to be really well-placed to integrate therapy for the upper limb into real-world scenarios.
Physiotherapy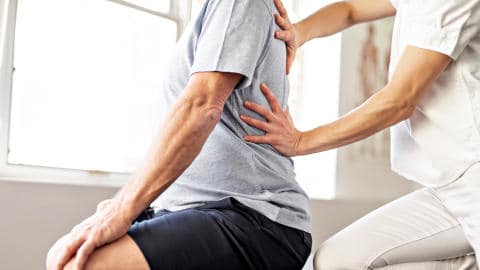 Physiotherapists are obviously highly involved in assisting a client to improve their physical capacity.
Typically our Physiotherapists will work with clients to improve or maintain:
Our Physiotherapists also help clients decrease their risk of falling and decrease any pain that they are living with.
Positive outcomes
The effects of living with a traumatic brain injury can have a wide variance.
A great outcome is when we're engaged to help someone be more independent, safer and more active in their everyday life. We implement solutions that improves the person's quality of life as well as those caring for them or living alongside them.
Process
We receive referrals for a range of conditions and severities. They may be from a person living with a TBI, they could be from a hospital discharge to a community provider such as ourselves, they might be from an NDIS provider or a lifetime and care support provider.
Once we receive a referral, we'll aim to book an initial assessment within 10 business days.
One of our Physiotherapists and/or Occupational Therapists will visit the person's home and conduct an initial assessment.
During the initial assessment, we'll perform tests relating to:
The person's physical capacity
The environment
Current assistive equipment
Identifying equipment that could assist
We will discuss the clients meaningful goals and then we'll put a plan together to work towards those together.