Mobile Physio & Occupational Therapy
Community Therapy has been offering Physiotherapy, Occupational Therapy and Dietetics to the aged care, disability, and mobile health sectors, since 2016. Community Therapy was founded in Lake Macquarie and we are proud to serve Newcastle. Here's an introduction into our culture:
We take the time to understand the needs of our clients
We respond with clinically appropriate solutions and services based on evidence-led research
We see ourselves as part of a team of the family, carers, or health care providers we partner with
We love our work and are committed to helping the residents of Cardiff and surrounds receive the best care, with an empathetic and supportive approach
Home Visiting Clinicians in Cardiff
Services
Occupational Therapy
For those wanting to increase independence with tasks and activities, we work on building physical, cognitive, and organisational skills and motor planning. We work with a wide range of clients with various conditions, disabilities and requirements, offering specialised care.
OT services include:
Assessments and requests for assistive equipment and assistive technology
The option to trial equipment
Home modification assessments and reports across all property types
Initial assessments and reviews
Participation in clinical meetings
Manual handling education
Short term restorative care
Physiotherapy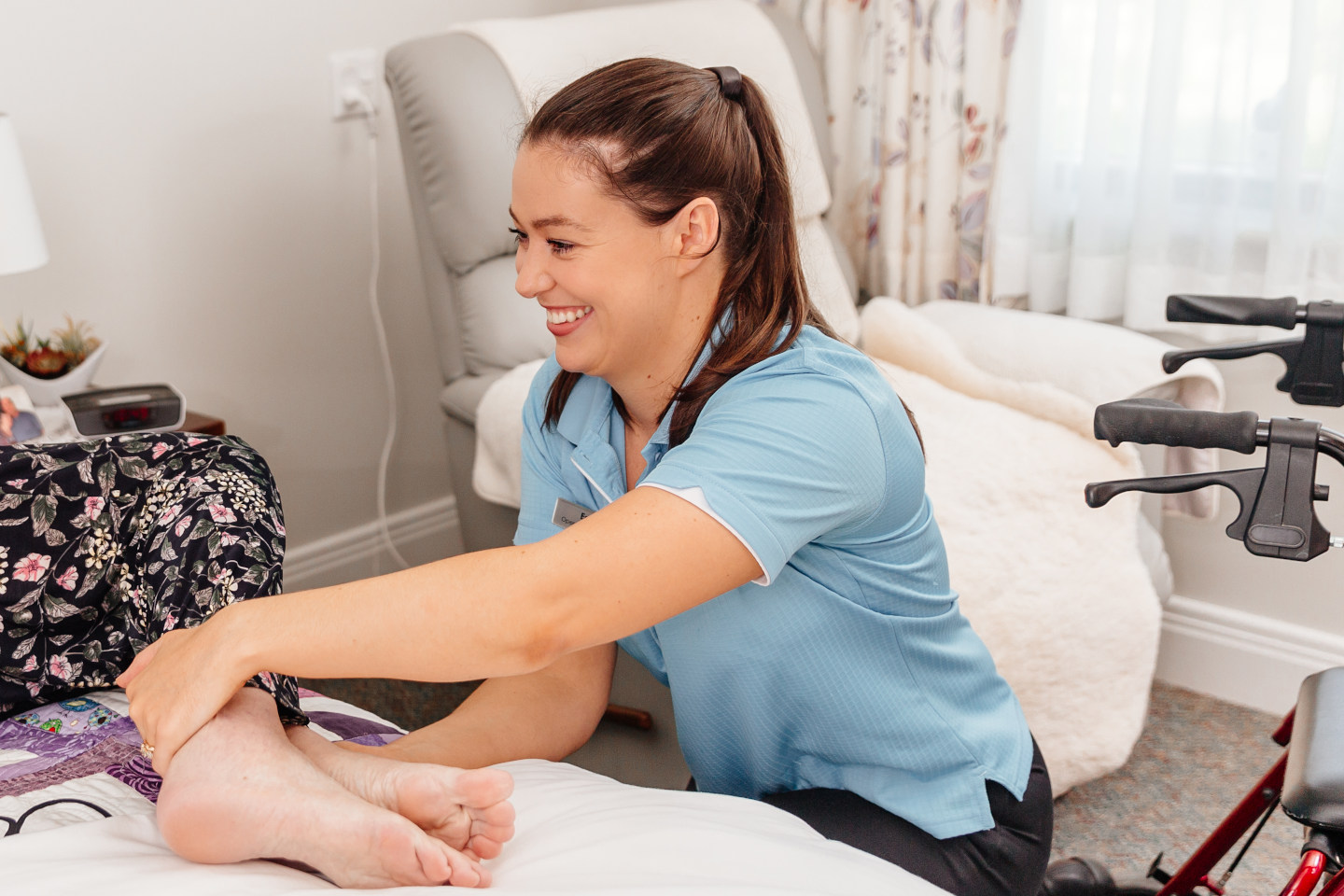 We provide evidence-based Physiotherapy with a combination of hands-on manual therapy and exercise therapy. We design and manage exercise programs to help our clients with strength, balance, flexibility, endurance, pain reduction, and fitness. We have an integrative approach, and this means working holistically with the care team or facility.
Physiotherapy services include:
Falls prevention programs
Chronic pain management
Rehab at home programs
Strength, balance and mobility programs
Manual Handling education
Residential Aged Care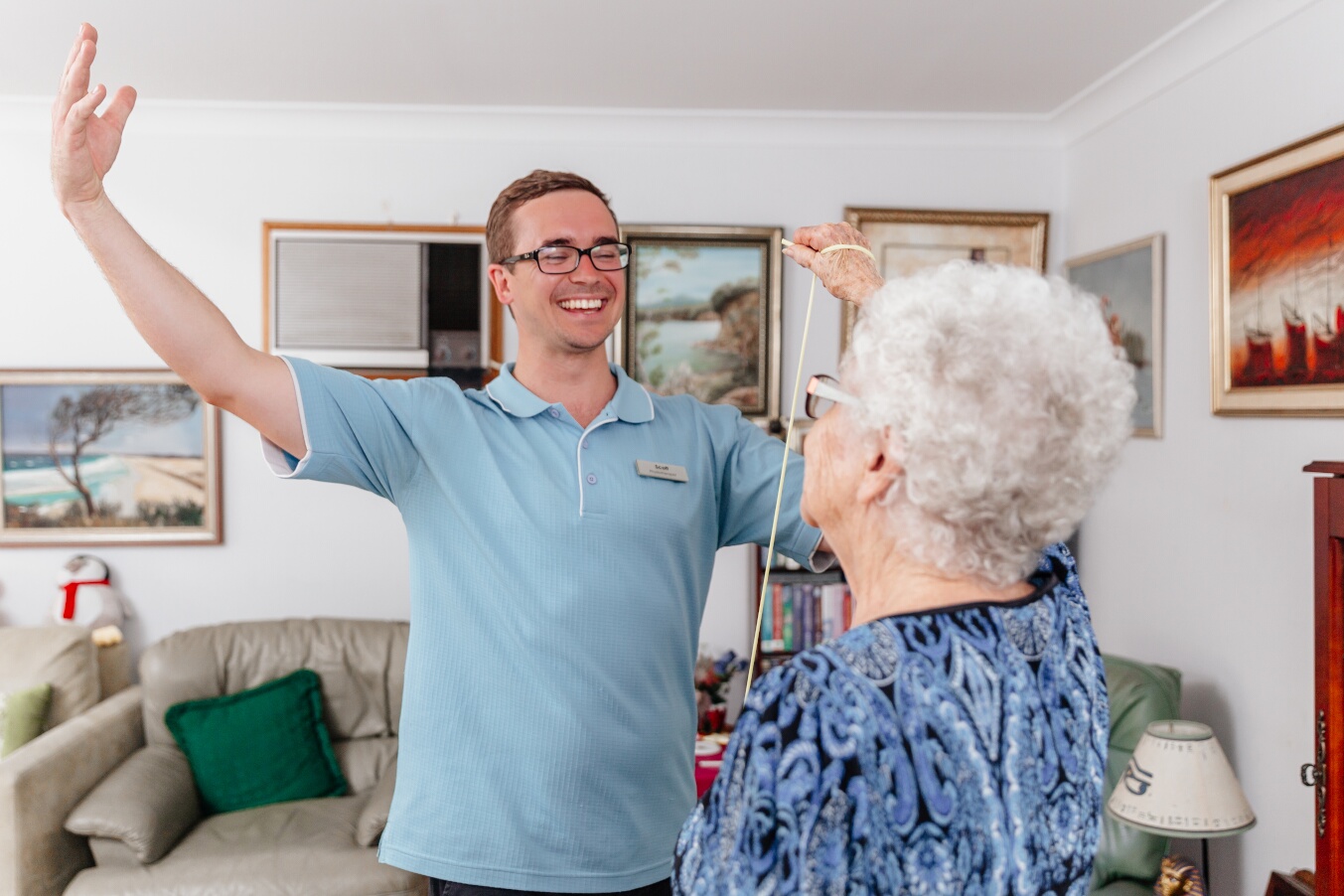 We work with Residential Aged Care Providers:
providing contract Physiotherapy and Occupational services
providing pain management programs and delivering innovative therapy programs
providing education services including Manual Handling training
assisting with recruitment, leave placements, scheduling and training
offering the services of our excellent Physiotherapists and OTs
Partnering With Community Therapy
We specialise in partnering with other healthcare organisations. We predominantly provide services to people at their homes (referred to as community or mobile visits), however, our healthcare services are available under a range of capacities, such as:
NDIS organisations and the participants they support
Home care providers and their clients
Residential aged care facilities and their residents
Post-operative rehab at home clients
Hydrotherapy and other community venues
Private health insurers and private paying clients
Short term restorative care providers
Our team has over fifty fully qualified clinicians, so ideally, we can allocate a clinician with extensive experience in the areas that would benefit the person the most.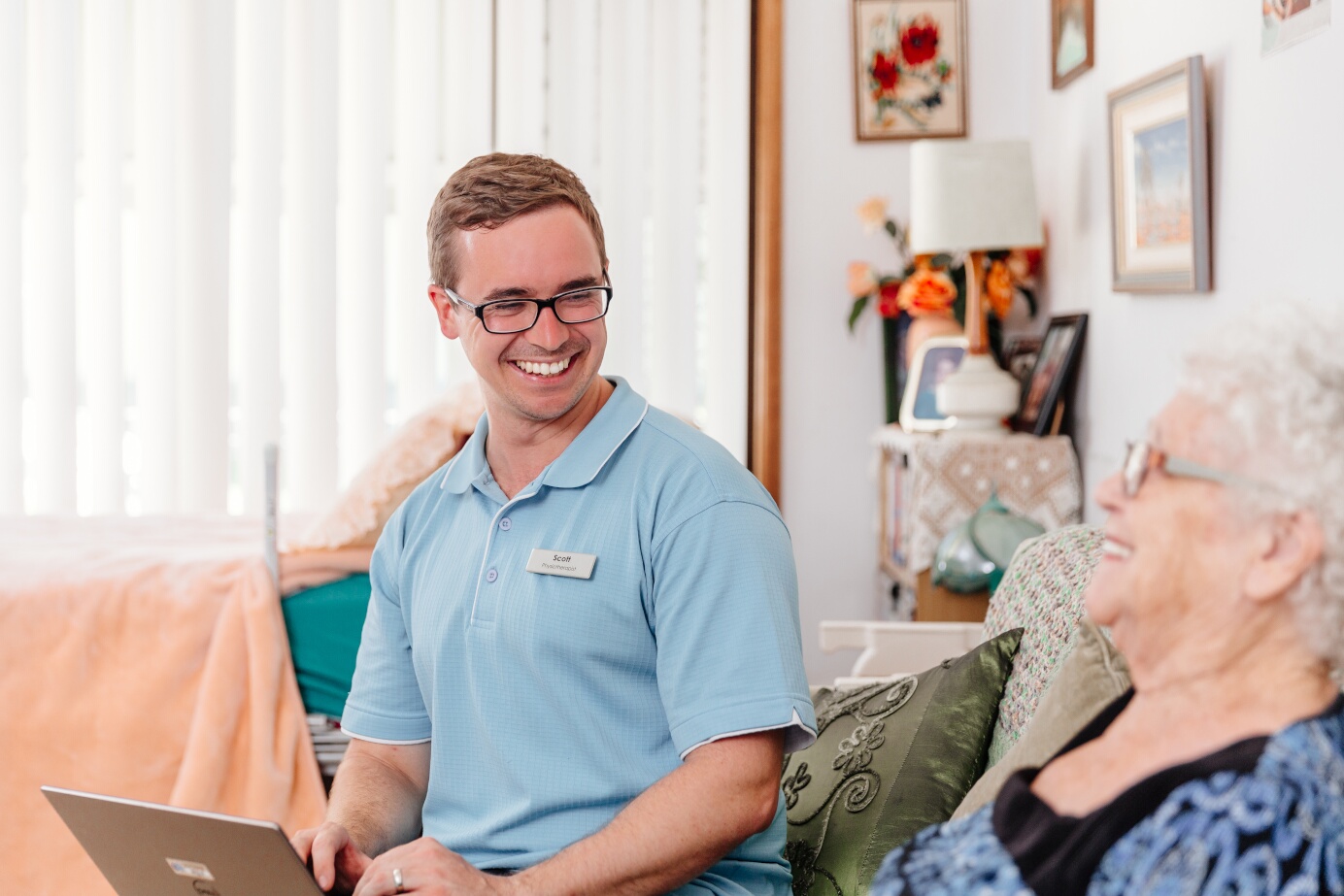 Reach Out to Community Therapy Today
We would love the opportunity to discuss how we can help with your specific requirements and needs. Give us a call if you are a private paying individual, NDIS, DVA, a home care package client, or any other health care provider looking for quality Physiotherapy and Occupation Therapy services in Cardiff.
We accept new referrals and will also prioritise urgent cases. If you have a specific request, we can assist. We have in depth experience with the aged care and NDIS sectors and have a long history in the industry.
Note, we recruit high-quality healthcare professionals, who all hold public and professional indemnity insurance and possess current criminal record checks and working with children checks.
You can contact us via phone, contact page, referral page or website chat.